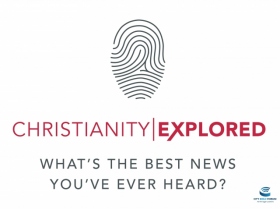 St Margaret's are running this course about Christian Faith. Based on St Mark's account of Jesus' life and teaching in the bible it aims to show how Christian Faith can still help to make sense of the big questions we often ask. Using video presentations, a study of the text and open discussion, we aim to show that faith in Jesus is life renewing and transforming.
The course will be held on the following Tuesday Evenings in the autumn of 2018:
September 11th, 18th, 25th, October 2nd, 16th 23rd and November 6th. 
Each Session starts at 7.30pm in the Church Lounge with Coffee and Cake and will finish by 9.00pm.
A further course is planned in the new year. Look out for Details
There is no charge. All are welcome.