Growing our Church Family through loving God and our neighbour 
Coronavirus Covid 19
Updated 9th February
Due to the rates of Covid 19 remaining high in Wrexham and on the advice of the Welsh Bishops, our church remains closed for regular worship. The situation is kept under review and we hope to be able to reopen in March.  There is an exception for funerals. Online worship is at 10.00am every Sunday on the Facebook page and afterwards on this website. A zoom chat is available at 11.00am each Sunday. Please be in touch if you would like the meeting details.
A service for Ash Wednesday, 17th February will be available from 10.00am
To watch…click on link:
Our Lent Course is '#Live Lent…God's Story Our Story 
Please be in touch if you would like a copy of the booklet and/or join our Zoom Lent Studies
Sunday Worship 'in person' happens every Sunday at 8.15am & 9.30am.

Please 'book in' for the 9.30am service to avoid over crowding. Call 07983 105665

Holy Communion is generally administered every Sunday at 8.15am and at 9.30am on the 2nd and 4th Sunday's of the month. Only the bread can be offered to the congregation following strict Church in Wales guidelines.

A service is also held on Wednesdays at 11.00am. Generally, this is also Holy Communion.

Masks must be worn apart from those actively leading worship.

No one should be in church who shows any symptoms of covid 19 or has tested positive within the last 10 days.

Only people from the same household can sit together in worship.

Baptisms can take place. We invite those enquiring about baptism to join us in worship in the first instance.
Online worship continues to be available on our Facebook site at 4.00pm on Sundays and afterwards posted below. This is a joint service with our sister church, St Mark's Church, Caia Park.
Croseo yn ol — Welcome back
Worship for Sunday 14th February
Click on the link below
RESOURCES
Night Prayer
Suggested Readings 07.02-21.02
210214 Pastoral Letter Here is Love
Act of Spiritual Communion 200408
https://dioceseofstasaph.org.uk/category/teulu-asaph/
For full details of the current Church in Wales advice, go to: https://www.churchinwales.org.uk/en/clergy-and-members/coronavirus-covid-19-guidance/
Email: jonathan@plwyfwrecsam.org.uk 
 St Margaret's Church exists to make known the 'gospel' or 'Good News' of Jesus Chr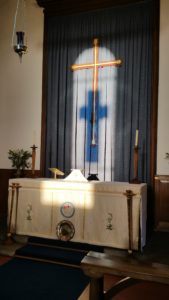 ist across Garden Village, Acton and Wrexham alongside Bethel Presbyterian Church in Kenyon Avenue.
This happens in two ways:
We seek to show practical love and support to all who need it through prayer, friendship and activities such as the Lunch Club.
To demonstrate that knowing Jesus for yourself can transform your life now and forever.
St Margaret's Church was built as part of the Garden Village development in Wrexham and first opened it's doors in 1928. Today, the focal point is the Sunday 9.30am worship time with Sunday Club for primary school aged members and Breakfast Club for 11+  in the Hall, with a play area in the church for babies and toddlers. Services follow a traditional Anglican pattern in a relaxed and friendly manner with the singing led by a robed Choir.
There are a number of other opportunities for worship, study and prayer through the week together with a range of social activities.  The well appointed adjoining hall is a popular community venue.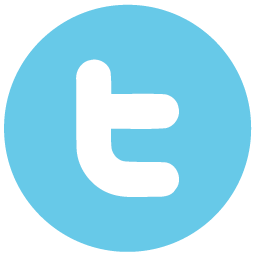 Find us on twitter 
Find us on facebook